We asked via twitter and facebook as well as friends living in Turks and Caicos for their suggestions on favourite Turks and Caicos cocktails that always please. Gathered below our the results of this search not in any particular order…Another hard day at the office !!!Somewhere Café on Grace Bay – pure margarita heaven in this made for two concoction. No wonder they call it the "Tres Amigo".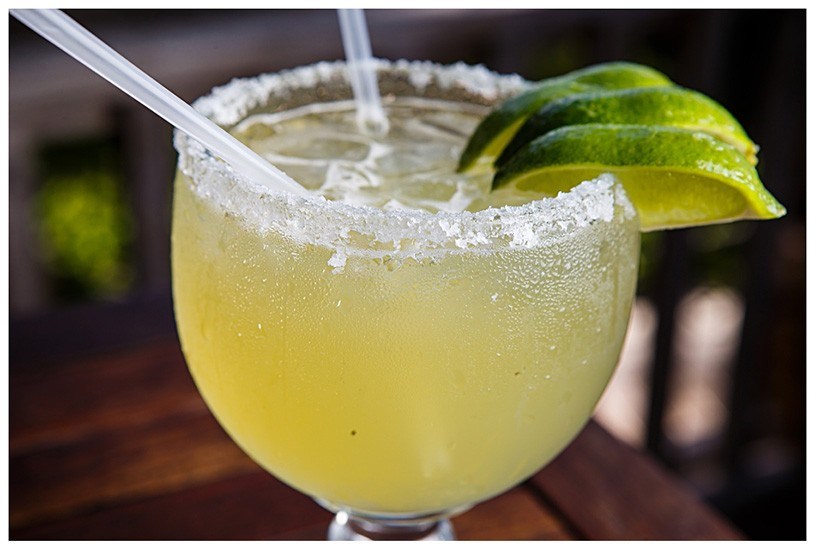 Somewhere Café also has a signature Turks and Caicos cocktail in this "Green Flash" Pina Colada made with Bambarra rum and Midori.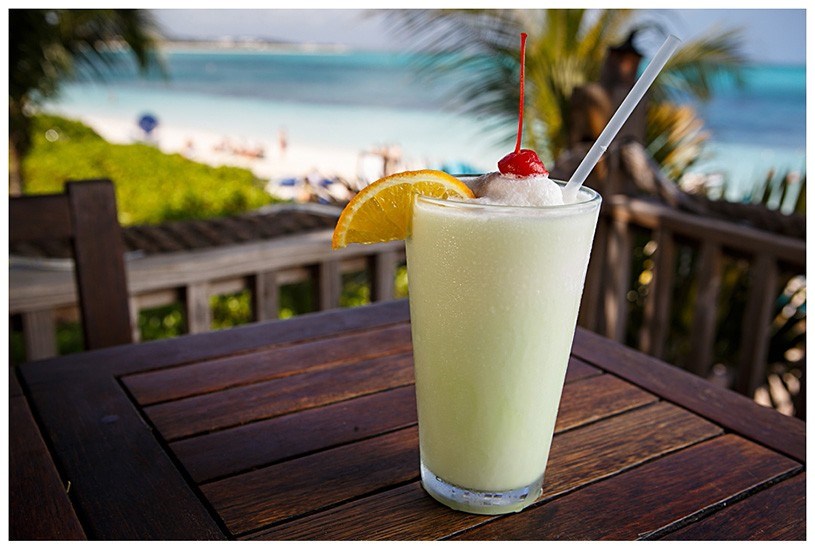 Da Conch shak – rum punch. Rated one of the best beach bars in the world, the conch shak's rum punch is always a popular favorite and a great looking cocktail.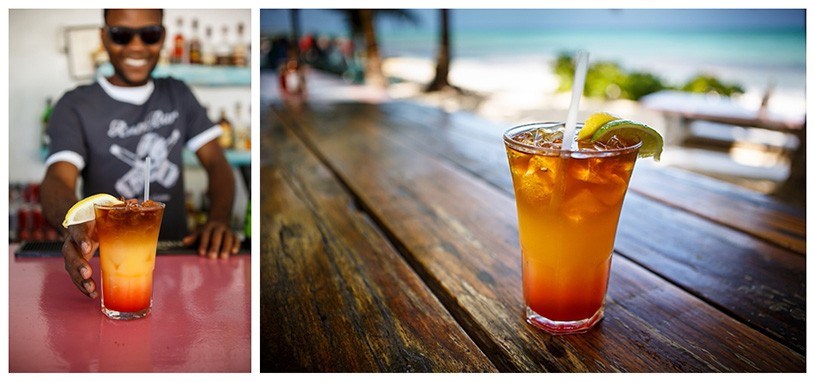 Sharkbite – Dirty Banana – Bambarra gold, Crème de cacao, ice cream and more. A few of these at this popular Friday night hangout will start the weekend off right!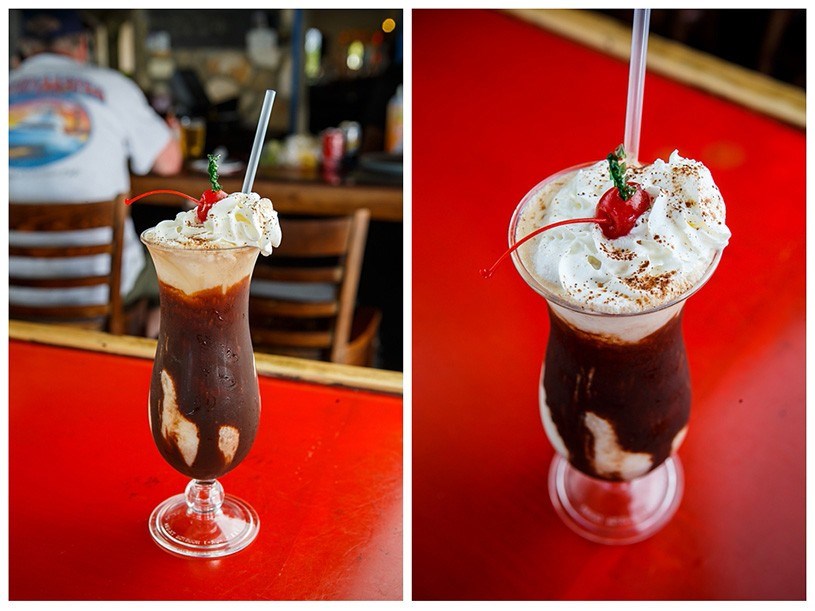 Bay Bistro – perhaps if you overdid it the night before and are heading out for brunch – Bay Bistro has a "legendary" bloody ceasar" that will get the "day after" going again.
The chic Sandbar bar is a very popular hangout after other places close and its drinks are elegant and refined. Check out this French 75: St-Germain Elderflower, simple syrup, Bombay gin , lemon twist and prosseco.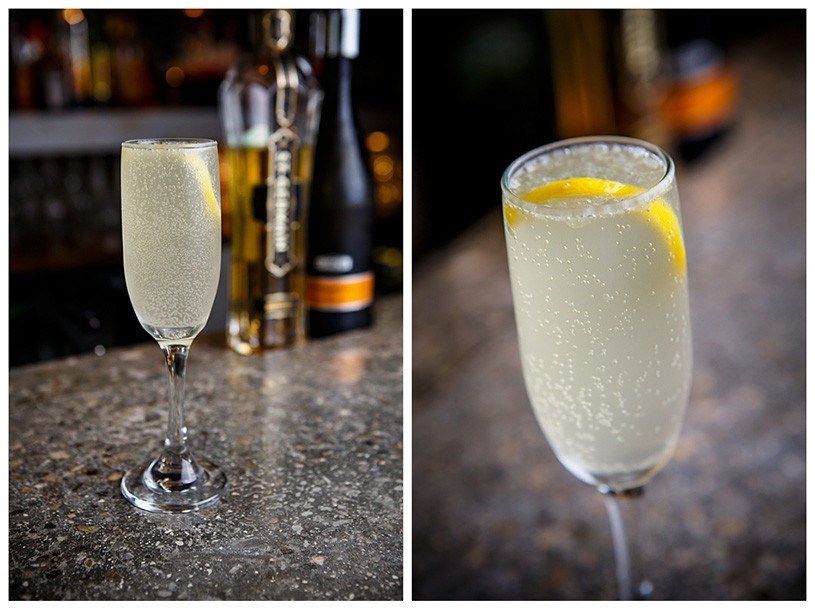 The Beach House serves up a slice of heaven with its "TCI Heaven", two types of Bambarra rum, curacao and other secrets ingredients…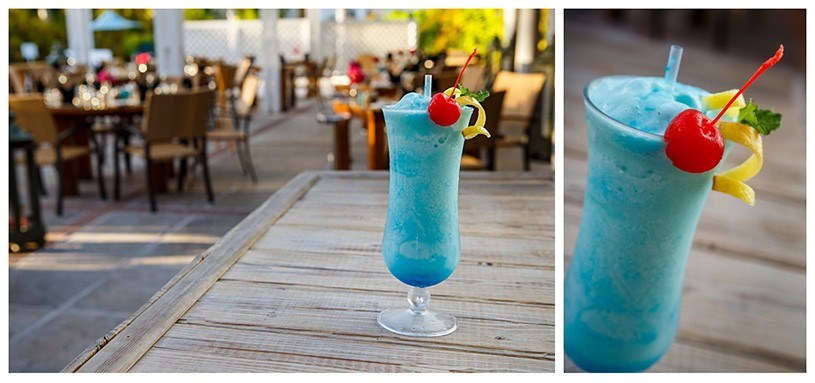 Amanyara – with fresh, quality ingredients, the "famous Amanyara mohito is a guest favourite. The Thai Lemonade cocktail contains a very restorative "acai bery" – a growing trend of adding "super ingredients" into your diet whenever possible.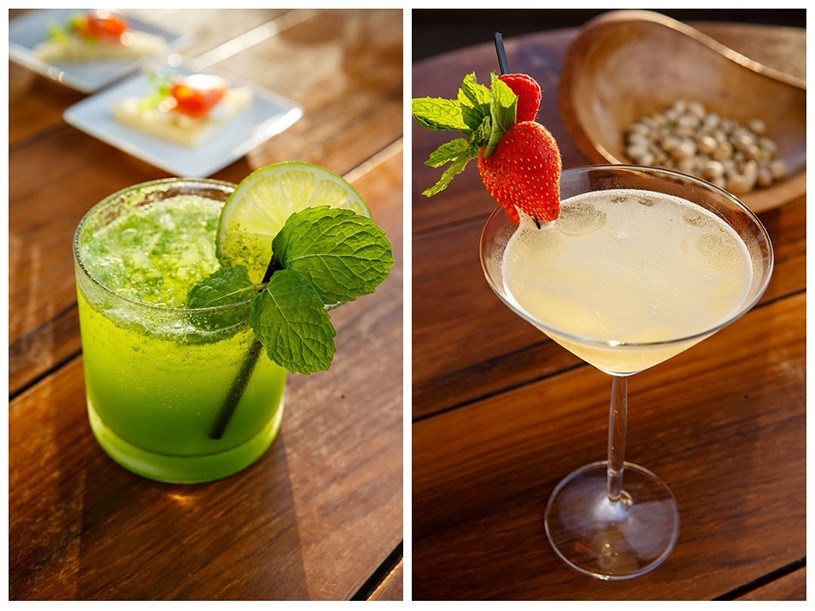 The Coco Bistro restaurant is well known for its great food, ambience and service, but long time bar manager Nosben serves up some excellent cocktails including this vanilla martini and champagne sunset cocktail. Did you count? That was actually 11 cocktails…we always like to give you more than expected !